Some insights we want to share with you

We are delighted to share with you some tips and tricks when creating your own Non Profit Restaurant. We are not afraid of competition, because or mail goal is to provide help to those who are in need of it and make our society a more friendly and healthy environment.
Firstly, let's discuss how you should present the food and drinks you are providing.
What role do menu item descriptions play?
While some new restaurateurs may believe that the menu is simply a list of foods, savvy industry insiders know that restaurant menu descriptions make all the difference. Researchers wanted to see if customers spend more money when the menu descriptions are appealing. According to a 2019 study, the menu description influences 45 percent of the buying choice for a certain item.The key types of restaurant description words that have an impact on the client's decision to order certain goods were identified in the same article. The following criteria have the most impact on a client's decision to order a dish:Identifying the meal as being from the area; proving that the recipe contains organic components; objects that help to create a sense of place; using the native language to explain the ingredients.
It's worth explaining everything about wine: sight, aromas, textures, and flavors. Here are some examples of possible descriptions: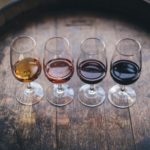 Wine comes in a variety of colors. Mention the primary and secondary colors: ruby red with purple undertones, golden with green undertones, and pale straw with silver flecks.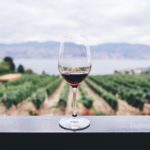 The concentration of the wine
Mention the color depth of red wine: deep, rich, concentrated, opaque.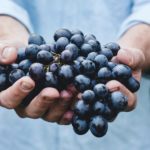 Some wines are quite expressive, which you should mention. 'Fills the room with…'.
Look for blackberries, raspberries, currants, cranberries, or blueberries in red wines. Use apples, pears, limes, lemons, grapefruit, guava, lychee, or mango for whites.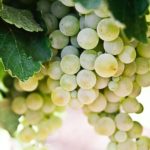 It's not enough to say blackberries, apples, or cherries; go for ripe blackberries, tart cherries, or candied apples instead.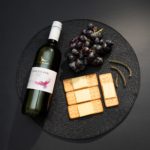 Try undergrowth, mushrooms, leather, cured pork, or wildflowers as non-fruit aromas.
Use longer menu meal descriptions to stimulate the senses.
Each item on your menu should have a catchy name and a compelling description or a list of ingredients.The dish's name, on the other hand, should be self-explanatory. Clients should be able to grasp each item at a look and only read the complete menu item description if they are interested. When developing a restaurant menu, you must strike the appropriate balance between using the right quantity of words to persuade clients that they are receiving a good value and maintaining their attention. To justify a higher price, more explanations and ingredients should be listed. Consider what distinguishes each dish. Make a list of adjectives that describe the fragrance, taste, texture, or cooking process. Smoky, spicy, well-done, tender, juicy, lean, or aged meat are all options. Fresh, earthy, and spicy vegetables are all options. Sweet, sour, bitter, tangy, rich, or fruity sauces are all available.
When it comes to food, it's better to start with the main course and then go on to the sauces and sides.
State the technique of preparation: steamed, char-grilled, pan-fried, stir-fried, or slow-cooked.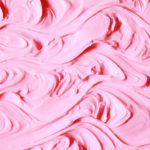 Smooth, silky, unctuous, coating, delicate, and juicy textures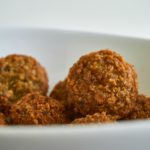 Additional textures include burnt, crispy, hard, crunchy, and 'al dente.'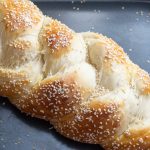 Describe what makes a dish exceptional, including if it's a "house special," a "top seller," or a "family recipe."
 Seasonings and spices – include herbs such as sage or rosemary, as well as spices such as freshly cracked peppercorn, dry rubs, and marinades.
Mention the sides: served with…, arrives with…, is served over…, is enhanced with…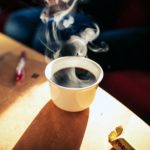 State the temperature: piping hot, warm, chilled, or frozen.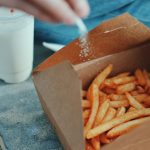 Don't forget to think about the flavors: sweet, salty, tangy, and delightfully bitter.